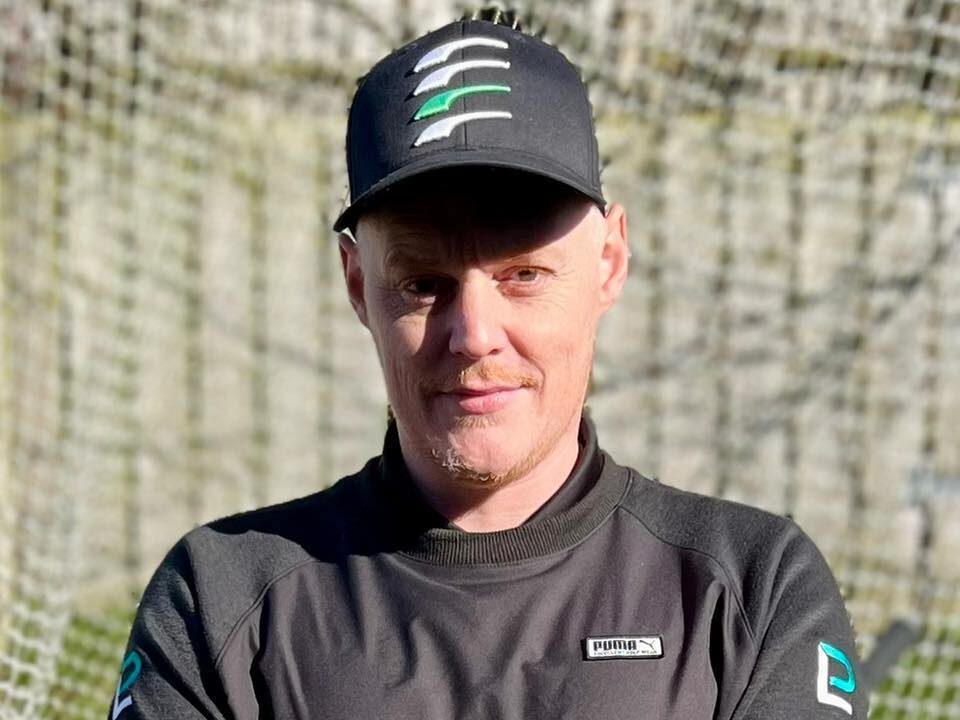 It was around age 14 when Phil Leathem joined his local country club after dabbling in the sport his whole family played. A few years later, he noticed he was getting pretty good and went for a lesson with the head professional. It was during this lesson that Phil's career path would be set.
"He said to me, 'I will give you a job if you ever thought of turning professional,'" said Leathem. "I didn't have career plans, so it never really entered my head before then."
Because he had talent, Phil spent four years playing in local pro-ams, tournaments, and circuits in Northern Ireland. But it's wasn't exactly lucrative.
"A lot of events I was traveling around, sleeping on the floor of b&b's, probably having a few too many drinks the night before, playing pretty poorly, and then totaling it all up and saying to myself, 'I've just spent £300 and didn't make any money.'"
When playing professionally was out of the picture, Phil turned to coaching to make a living.
"It sounds really cliché, but I just really enjoy helping people," said Phil. "I think there's such a massive lack of understanding of golf throughout the world. People are looking for an aesthetically pleasing golf swing rather than a functional, repeatable one."
The Northern Ireland native put in decades of work as a PGA Pro at his club, but it wasn't until COVID hit that coaching became a 100% full-time commitment. During lockdown when courses were closed, Phil decided to overhaul his backyard. Dead grass was replaced with artificial turf, a trampoline was switched out for a golf net, and Phil was in position to give lessons on Skillest right outside his door.
"I use a launch monitor on the driving range because people obviously need to know their information," said Phil. "But for me, I think it's very important to show people that if you have a net, a ball, and a club, you can change so much of your swing. When you're in the net and not so focused on the ball flight, you can take it at a slower pace rather than being so fixated on where the ball's going."
As courses started reopening and life was returning to a sense of normalcy, Phil also started stepping up his social media presense.
For about 4 years, Phil had roughly 1,000 followers on Instagram. In just a couple of months, he's up to nearly 8,400. After watching fellow Skillest coach Keith Bennett's social media webinar, Phil applied some of the learnings to his own Instagram page, crediting variety, consistency, and simplicity for the growth he's seen on his social pages.
"I really put in a lot of effort," said Phil. "Consistency with everything, no matter what you do – if you go to the gym, your diet, whatever it is – if you're consistent over a period of time, you start to see some benefit."
Not every adult creates a TikTok account, but that's exactly what Phil did to help expand his presence. Yet, his teenage kids weren't thrilled at first.
"They were totally embarrassed, saying things like, 'my dad cannot be on TikTok. This is terrible,'" said Phil. "But then when I started to get some views, they then thought I could get quite good at it. Then they asked me every few days how many views or followers I had. Now they don't mind so much that their dad is on TikTok."
Phil's kids have grown up around golf, but when they see his instruction online with music they recognize, it makes the game more fun and relatable for them.
His account has enjoyed some early success, gaining almost 4,500 followers in just two months time thanks in part to his unique drills involving household items like dry shampoo and water bottles.
Phil's growth on social has seen a shift in follower demographics. Before, the majority of his followers were from the UK. Now, roughly 60% are from the United States & Canada. As Leathem explains, it's helping expand his business on Skillest.
"I had a message from a guy saying, 'I wish you were in Canada' and I replied with something along the lines of 'I pretty much can be with Skillest.' That was the main reason I wanted to get a bigger social media: not for ego of having more followers, but to get more students."
When he's not taking his kids to school or spending time with his family, Phil is splitting time between the range and his net in the yard.
Being a certified fitness instructor alongside a coach, Phil's goal is to one day open his own performance center & coaching academy.
"I want to provide people a service where I can take them through some strength and conditioning, nutrition, all centered around golf," said Phil.
In the meantime, he's thrilled with the growth he's seen on his social channels and hopes those who like his content will sign up for lessons on Skillest.
"I love the whole idea [of Skillest] and I really do believe it's going to be more online than in person," said Phil. "For anyone who might be hesitant, you will get a lot more access to your golf coach than you do at the local driving range. It's much more hands on and it's almost more like holding their hand through the process."
Phil Leathem has a 5-star rating on Skillest, offering single lessons, 2-lessons packages, and an unlimited monthly subscription.