Although South Africa has brought us some of the world's best golfers in the likes of Gary Player and Ernie Els, the game itself isn't easily accessible to everyone in the country. That why Bradley Nienaber, a South African native and life-long golfer, became a golf instructor. With over a decade of coaching experience, Brad has recently joined Skillest to help golfers of all levels around the world.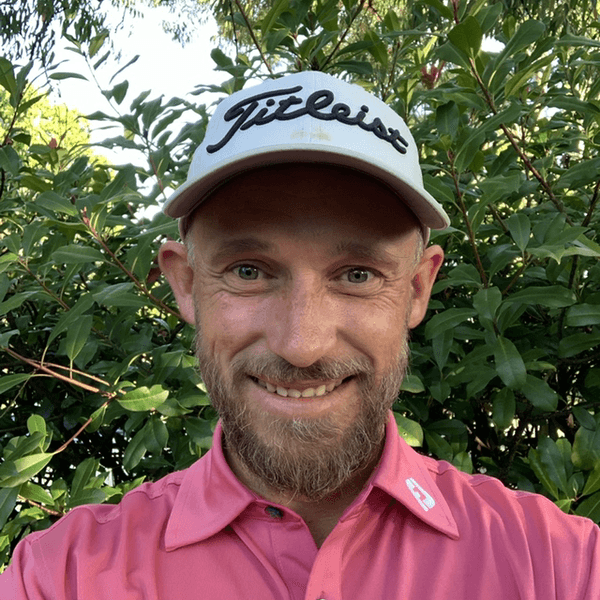 Zach Gray:
When did you start golfing?
Brad Nienaber:
I started playing when I was around four-years-old. My dad always played and still does twice a week. When I started, I would join him on the course and got to hit a couple of shots. Over time, it would slowly build up, eventually playing a full round. But I played all types of sports growing up, so golf wasn't at the forefront until later.
Zach:
Because golf wasn't your number one sport and having played cricket, did you have any struggles with the swing?
Brad:
Technique wise, cricket is probably the opposite to golf. It's not a very complimentary sport. Having said that, I was always lucky to have good hand-eye coordination. So I didn't struggle, per se.
Zach:
Being from South Africa, how would you describe golf's popularity there?
Brad:
I think the first sports that come to mind are rugby and soccer. The sad thing with South Africa is that there are a lot of people living in pretty severe poverty. So golf isn't accessible to a lot of people. I think the success that South African golfers have had over the years is phenomenal just based on the small number of golfers coming out of there. Rugby is always going to be the biggest sport. A very good friend of mine from New Zealand is a massive All Blacks supporter. People say to him, rugby is not life or death. And he replies, "You're right. It's not life or death. It's far more important than that." Golf is always going to play second fiddle to rugby in South Africa.
Zach:
What got you into coaching?
Brad:
Through high school, I didn't really know what I wanted to do, but I knew I wanted to work in sports. I never wanted to sit behind a desk. I actually started in the golf industry with club fitting, and I did that for about seven years. Then a very good friend of mine who was a golf instructor started his own academy in South Africa and he built up an academy. I got into coaching through him and I've enjoyed it since.
Zach:
Why did you move to Australia and how has it been?
Brad:
We've got two small children, and sadly the future in South Africa is just not there. So we just decided as a family we'd make the move now instead of the kids making the move once they got older. I think it's very similar and that's what's always been sort of attractive about Australia; it feels like a home away from home. Everything's a little bit different wherever you go, but on the whole, the people are very similar, the weather's very similar.
Zach:
What are some of your coaching goals?
Brad:
One day I'd like to have my own golf academy, but the other is being able to help golfers get better. Not that I don't want to coach players on professional tours around the world, but I'm more driven by helping anybody get better. Because I grew up in a place where so few people have access to golf, there's a part inside of me that wants to make it really accessible to everybody. I see what people like Jake Hutt are doing and I think it's incredible. Breaking down all the barriers where people don't get into it because of traditions around it that might make people feel uncomfortable. So my biggest goal would be this: if I can get somebody that hates golf to take it up and get them to love playing it, that would be a massive win for me.
Zach:
What do you say to someone who is hesitant to take lessons?
Brad:
Just give it a try. Find a coach you connect with and you find really easy to talk to. Outside of the ability of the coach, I think it's so important when starting out to enjoy the experience. You can find a coach who knows every little thing, but find one that also makes you feel comfortable.
Zach:
Fun question: if you had a "normal" 9-to-5 job, what do you think it would be?
Brad:
Growing up, I had this idea that I wanted to be a pilot, but that's not really a normal job. So I maybe an architect? But even then, I'd probably end up designing golf courses anyway. So that kind of goes full circle.
Zach:
What's your favorite course you've played?
Brad:
Leopard Creek. It borders Kruger National Park in Malelane, South Africa. There are literally holes you play where you stand on the green and see elephants, hippos, crocodiles and all sorts of animals. It's out of this world.
Zach:
if you could pick any three people, dead or alive to play, to complete your dream foursome, who would they be?
Brad:
My dad, Tiger Woods, and my best mate.
Zach:
What's your favorite club in your bag?
Brad:
Driver. I just love smashing on my drive. It doesn't always go in the intended direction, but it's just fun. I've never understood guys that take the driver out of the bag and leave it in the car. What's the point of playing golf then?
Zach:
Where can people follow you on social?
Brad:
I'm on Twitter, Facebook, and Instagram.