If you've been thinking about getting a golf lesson, there's no better time than now to sign up for Skillest. The Black Friday Special is here for only a limited time.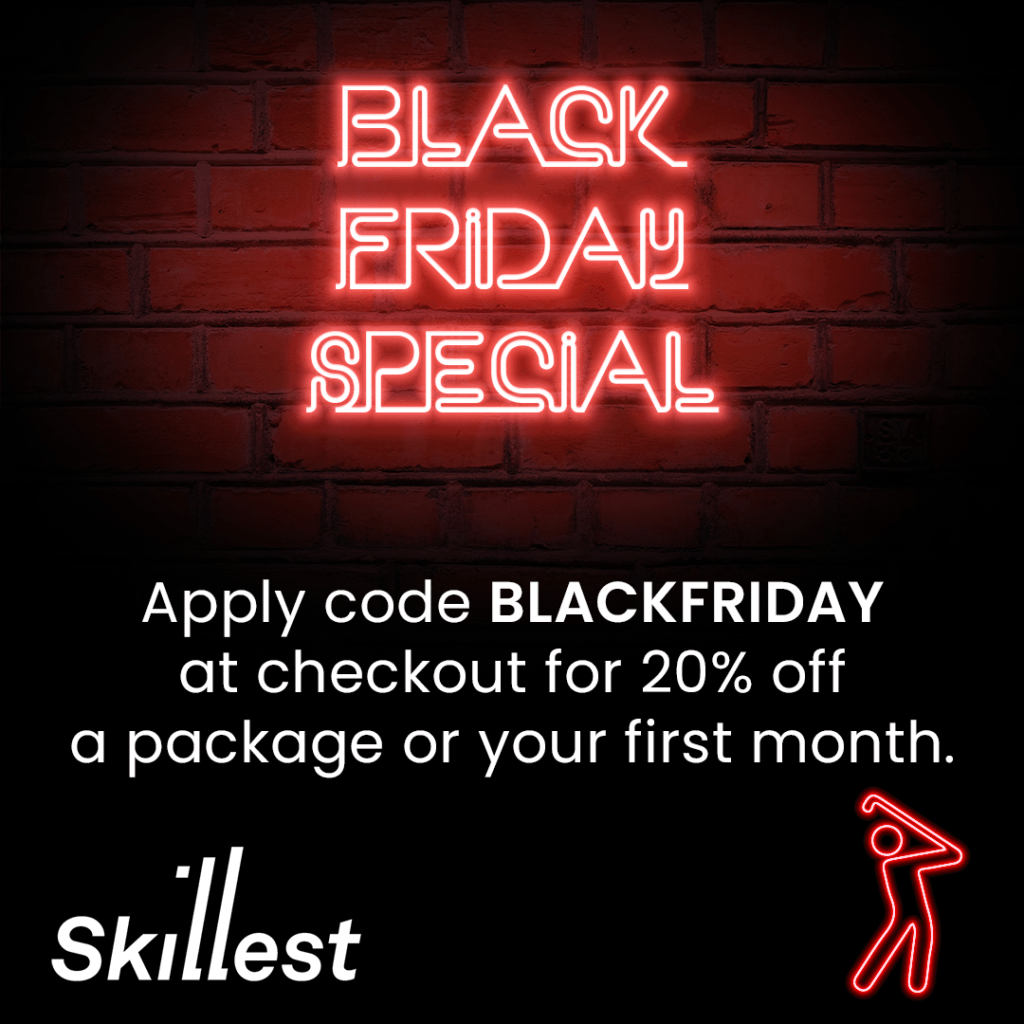 Head to the site, select your coach, and use code BLACKFRIDAY at checkout to get 20% off a package or your first month.
Please note, you'll need to do this through the website and not the app.
Just because it's November doesn't mean you can't work on your game. Skillest connects you to the best golf coaches in the world, allowing you to communicate with your coach entirely remotely; sending swings for analysis and discussing your game through live video.
Improve your game from your mobile device, anytime, anywhere and change the way you learn forever. No more occasional in person lessons. Skillest empowers you to interact with your coach from home whenever you need them!