Back when the USGA announced that the 2022 US Open would be taking place at The Country Club in Brookline, MA, I knew I had to attend. But never did I think I would spend the entire week at the historic course as both a spectator and a volunteer.
How It Began
When the announcement was made that the historic course would host America's championship, there was a lot of immediate buzz. For years, we were beat over the head about the Club's history, the 1913 US Open won by Francis Ouimet, the last US Open in 1988, and Tom Brady being put on a membership waitlist.
Pro golf tournaments are no stranger to the Boston area. I attended the Dell Technologies Championship (formerly sponsored by Deutsche Bank) at TPC Boston in Norton, MA several times. It was always a great experience, but there's something different about a major championship being within driving distance.
I kept an eye on when tickets would go on sale, but unfortunately when the day came to purchase, I missed out. Tickets were then immediately being resold on different sites at ridiculous prices. That was that: I wasn't going to the US Open… or so I thought.
Go back about a year or so, and I see an ad from the USGA accepting volunteer applicants for the US Open. I had no idea what to expect or if I had a chance, but figured "why not?" Time went on and I didn't hear back; no emails, no calls, nothing. Fast forward to a month after I miss out on tickets, I get an email saying I was selected off the waitlist and I'll be volunteering. I couldn't believe it. I was actually going to a major championship in my home state.
But what exactly goes into volunteering?
Leading Into It
So first thing's first: if you want to volunteer, you have to pay a fee of $240. It sounds crazy, but you get access to the US Open all week, an entire outfit from Ralph Lauren Polo, Corkcicle bottle, meals for each shift, and free parking. I don't think you could have purchased a single day ticket for $240, so I would say it was a no-brainer at that price.
In the months leading up to the US Open, volunteers would receive newsletter and invitations to Zoom webinars. Depending on the committee, some volunteers would have to do in-person training; I luckily wasn't part of that since I was on leaderboards.
Arriving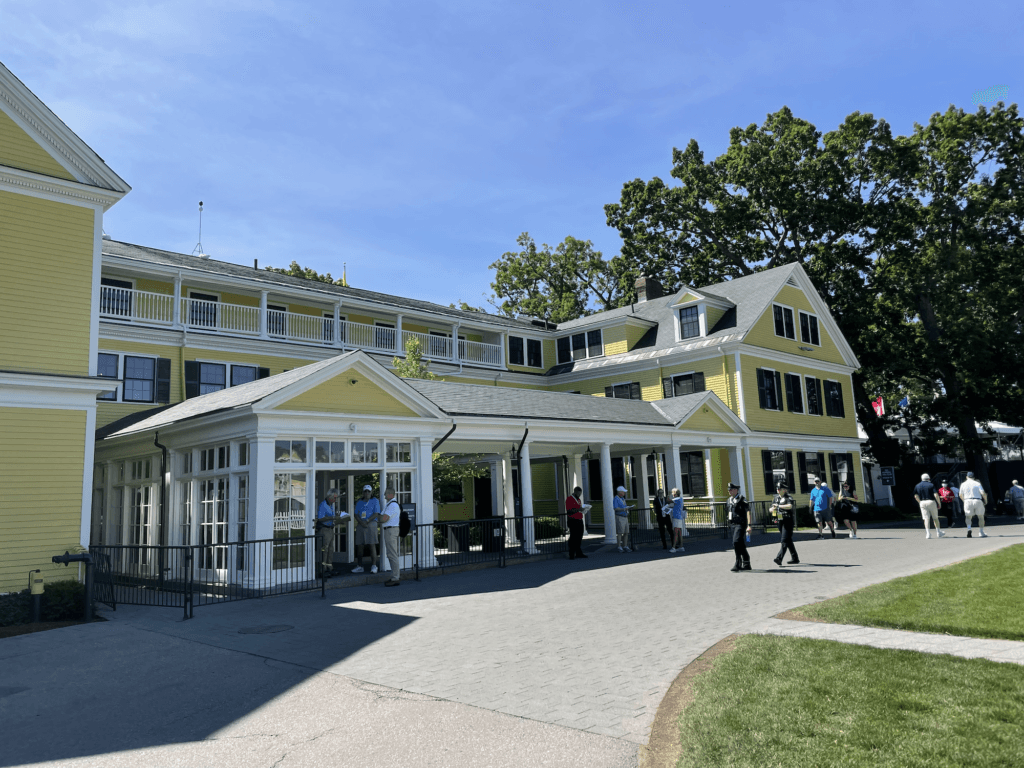 The Country Club is a fantastic course with old school New England vibes from the rocky landscape, the clubhouse's architecture, and of course the rough. It doesn't have any scenery like other US Open courses do, but several holes like the Par 3 11th and 18 felt like you were back in time.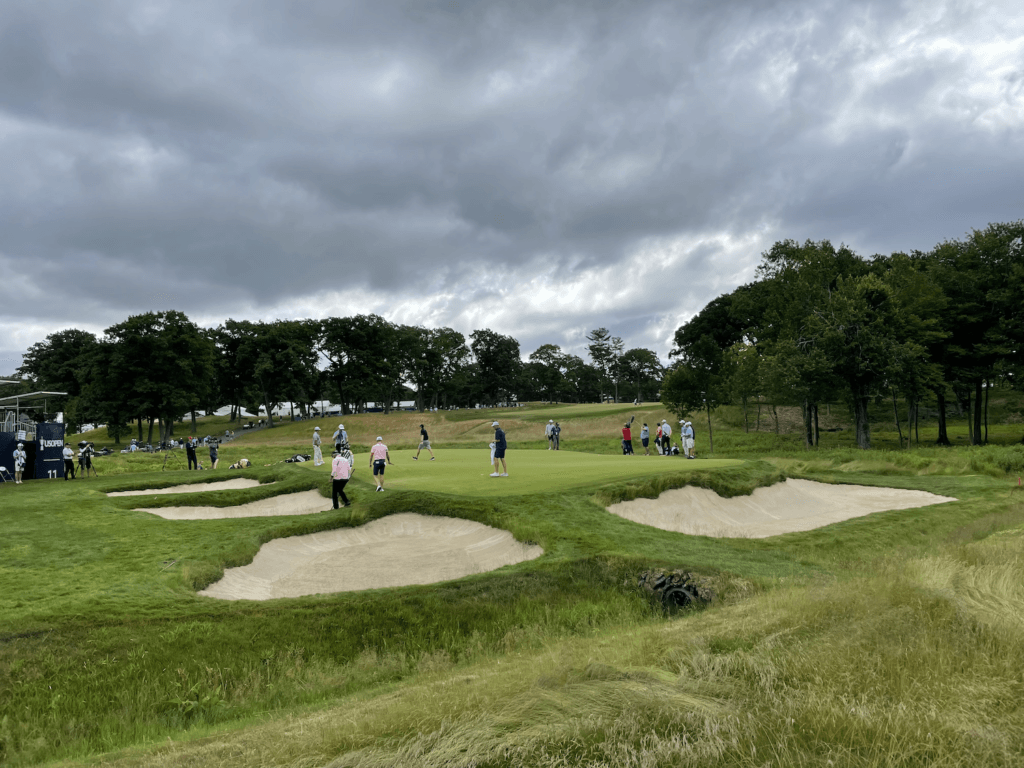 Outside of watching the Sunday finale, Wednesday's practice round was probably my favorite day at the course. It was super laid back, as the golfers would reshoot certain shots while working their way up holes. Then they would spend 5 minutes putting from all areas of the green before heading to the next tee box. You didn't have to worry about noise or staying still, so it was much more suitable for kids as well. I even got to meet with Skillest coach Shauheen Nakhjavani, as he coaches Yannik Paul. Overall, the practice rounds were great for becoming familiar with the course, seeing my assigned locations, and checking out some of the golfers before they teed it up for real.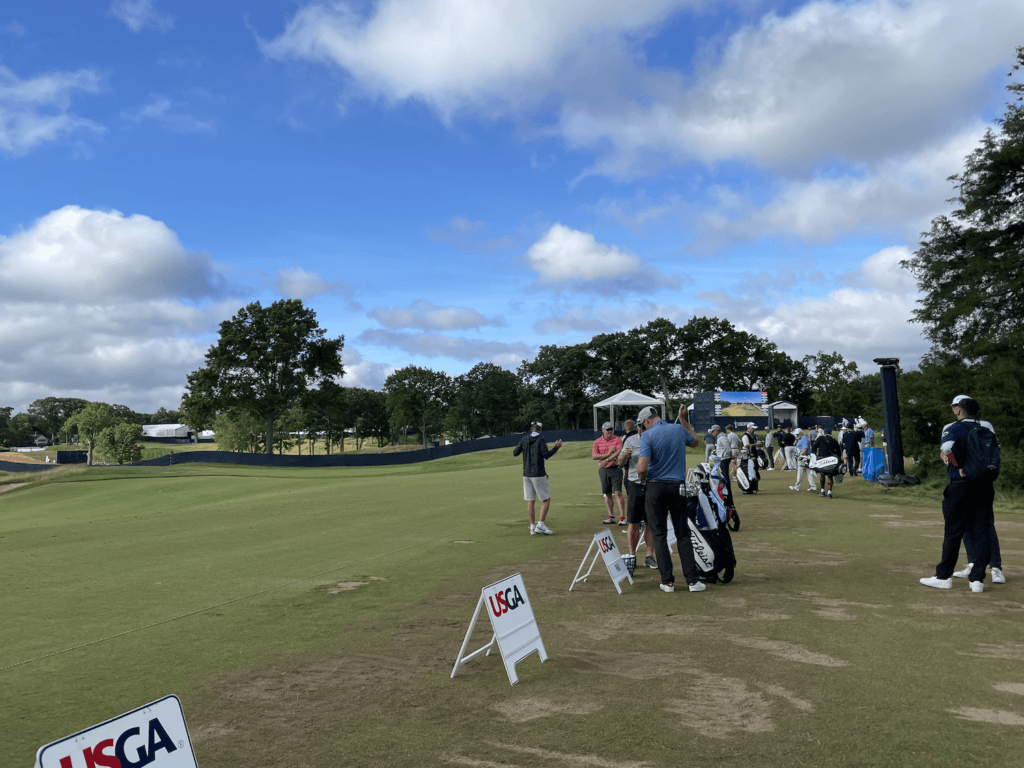 Volunteer Days
On my assigned days, I started by getting breakfast over at volunteer hospitality. Plenty of coffee, snacks, drinks, you name it. A great spot to either unwind or get the day going. From there I checked in at the scoring tent to confirm my assignment, got a walkie-talkie & the provided phone for scoring, and made my way to the day's leaderboard. There I unboxed numbers & letters, set them in order, and made updates throughout the day. Throughout the weekend, I worked with 2-4 other people depending if it was just a leaderboard or if it also included the through board. There's no real science behind it; you're just updating a giant board and putting new letters or numbers up. After a while, you come up with a system and it makes things easier. Great thing about working leaderboards is the view; you're above the gallery and can pretty much see the entire hole.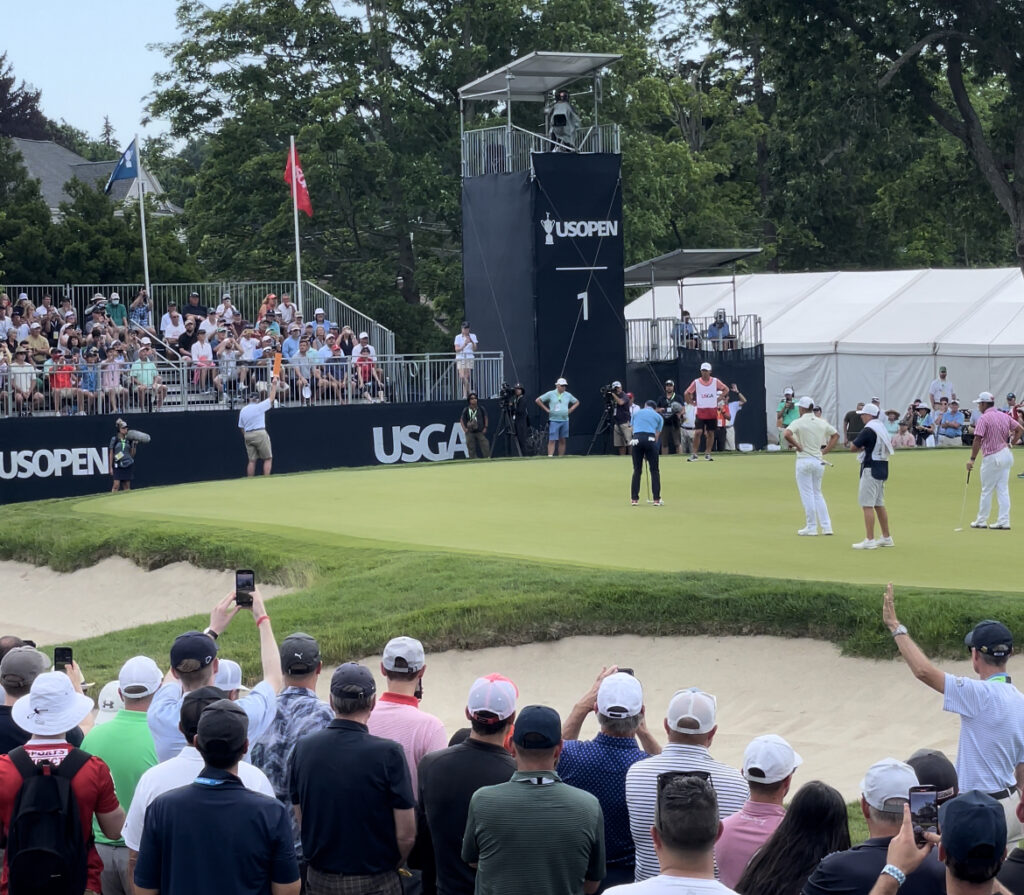 One thing I learned from volunteering is that middle-aged dads LOVE taking a picture of a manual scoreboard. They can't get enough of it. And when we put up the "Happy Father's Day" banner below the scoreboard, it was like wannabe Instagram models posing in front of the Nashville wings mural.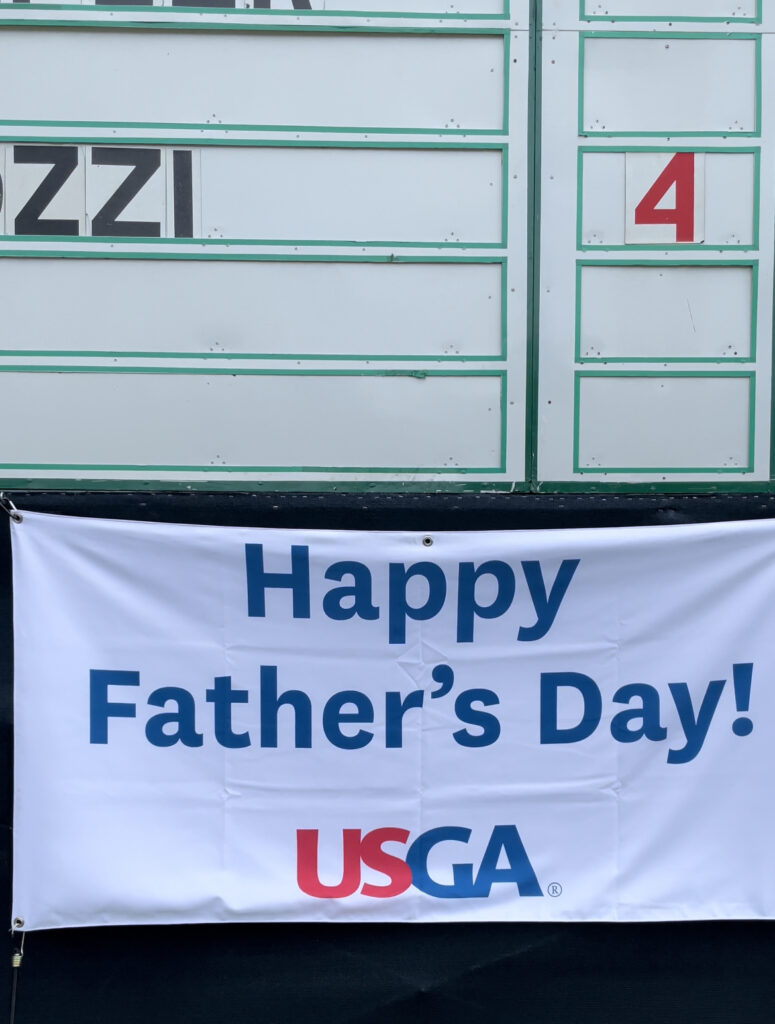 One of the best parts of my experience was the other volunteers. Nearly 4,000 volunteers contributed to the success of the US Open at The Country Club, and every one that I interacted with so happy to be there. All loved golf, whether it was watching or playing, and it was impossible to have a bad day there all week.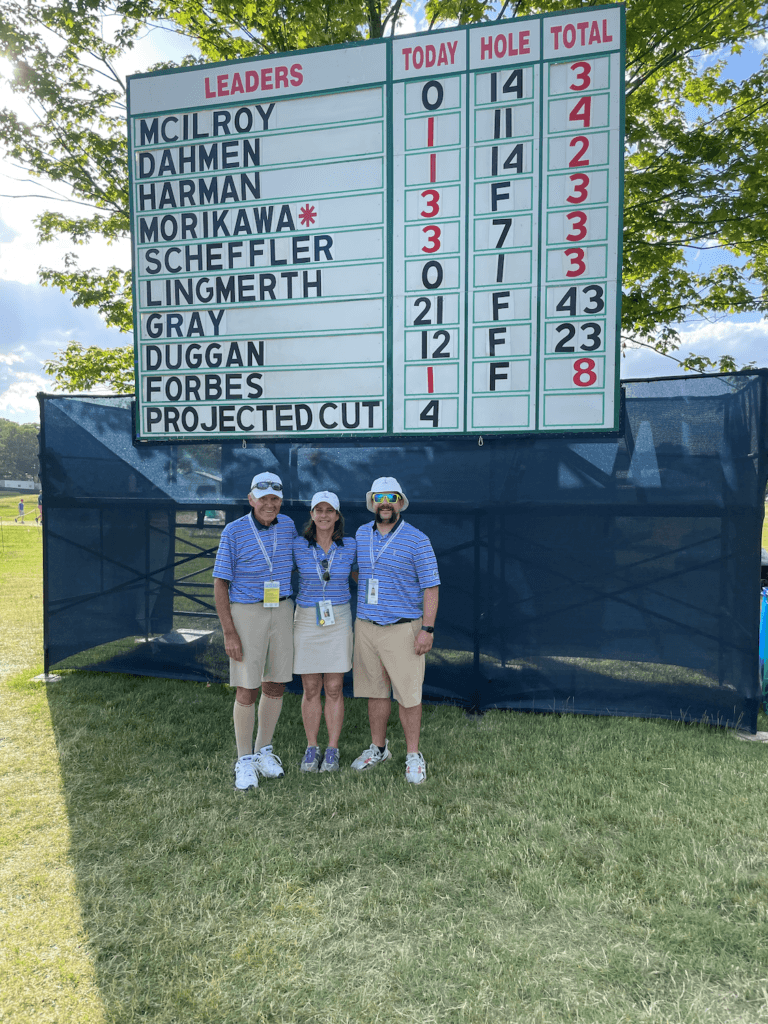 Once my shift was over, I was free to walk the grounds, catch some action, and yes enjoy a beer if I wanted. The Country Club is awesome, the USGA did a great job bringing the US Open back to Boston, and the golf was incredibly entertaining.
If you have the opportunity to volunteer, I highly suggest doing so. I was able to meet so many great people who shared the common love in the game of golf. It's a fantastic experience that makes you appreciate the work done by thousands to bring a major championship to life.