Sydney is a great golf city, no matter if you are just starting out or have played all your life and are off scratch. If you are in the market for golf lessons or coaching, there are a myriad of options.
There are few finer ways to spend an afternoon than on the rolling fairways of one of your favourite Sydney golf courses, the majority have spectacular ocean views. There are dozens of golf courses around town, some more worthy of note than others.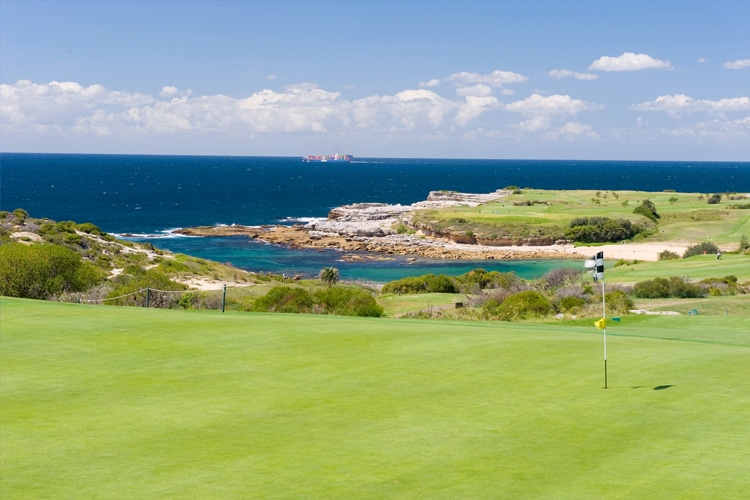 Golf is a game that takes time and dedication to fine tune, the only way you can master it is through practice, the best golf driving ranges in Sydney (in no particular order) can provide the means for you to succeed. When it comes to finding the perfect driving range, Sydney is the place to go for dialling in your golf game.
If you're around the CBD Moore Park Golf has a 60-bay, all-weather driving range just to the South. Nearby, Cullen's Driving Range in Little Bay part of St Michaels Golf Club is just 20min from the CBD and has views of the eastern seaboard. Tempe Golf Driving Range, near the airport, has 20 shaded bays and floodlights, so you can practice your swing in the evening. Golf in the City is exactly that, they have 5 golf simulators based in the heart of the CBD. A great option if you don't have much time to get away from the office for a hit.
Further out, Thornleigh Golf Centre has a 50-bay driving range, with 20 automated tees. Golf Paradise in Terrey Hills has a two-level, sheltered complex that can accommodate 58 players. George's River Driving Range has a full length driving range plus putting green and Pittwater Golf Centre has 40 wide bays plus three teaching bays.
If you're looking for golf lessons from coaches that are based in Sydney, Skillest has you covered. Remember, you don't have to be Sydney to learn from these world leading coaches. Just pick the coach that's perfect for you, send them a message or just get your learning underway by sending them some swings or booking in your live zoom session. Even if you do live in Sydney learning on Skillest is a better option as you can do it from home, in your own time and more often.
Check out these highly skilled and qualified coaches ready to help you in Sydney:
Toby McGeachie
Earl McGlinn
Dennise Hutton
John Wright
Bobby Walia
Brent Dale
Sam Newbrun
Scott Spence
The advantage to Skillest is that geography is no barrier so here are some other great coaches to consider around the world: