Many of our most successful coaches use their websites to build their online coaching businesses. We are including some really good examples below of how our coaches promote their Skillest profiles.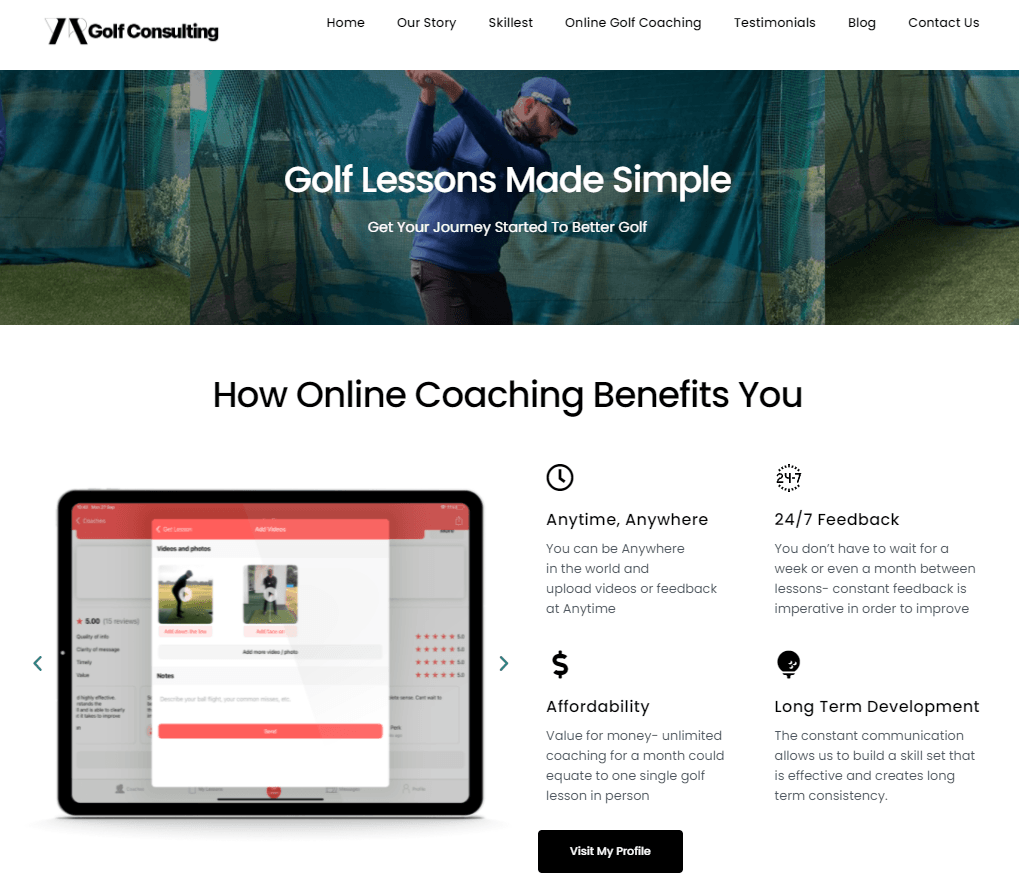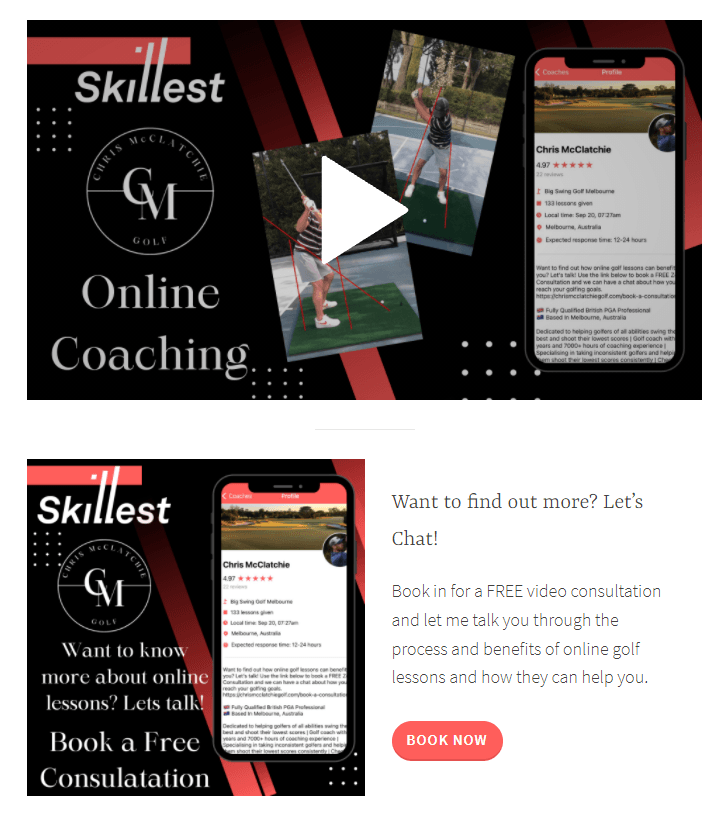 Chris has also done a great overview video of online lessons, seen above, which he also uses as a selling tool on his Skillest profile, there's also some good student progression and before & after videos we recommend to think about including on your profiles.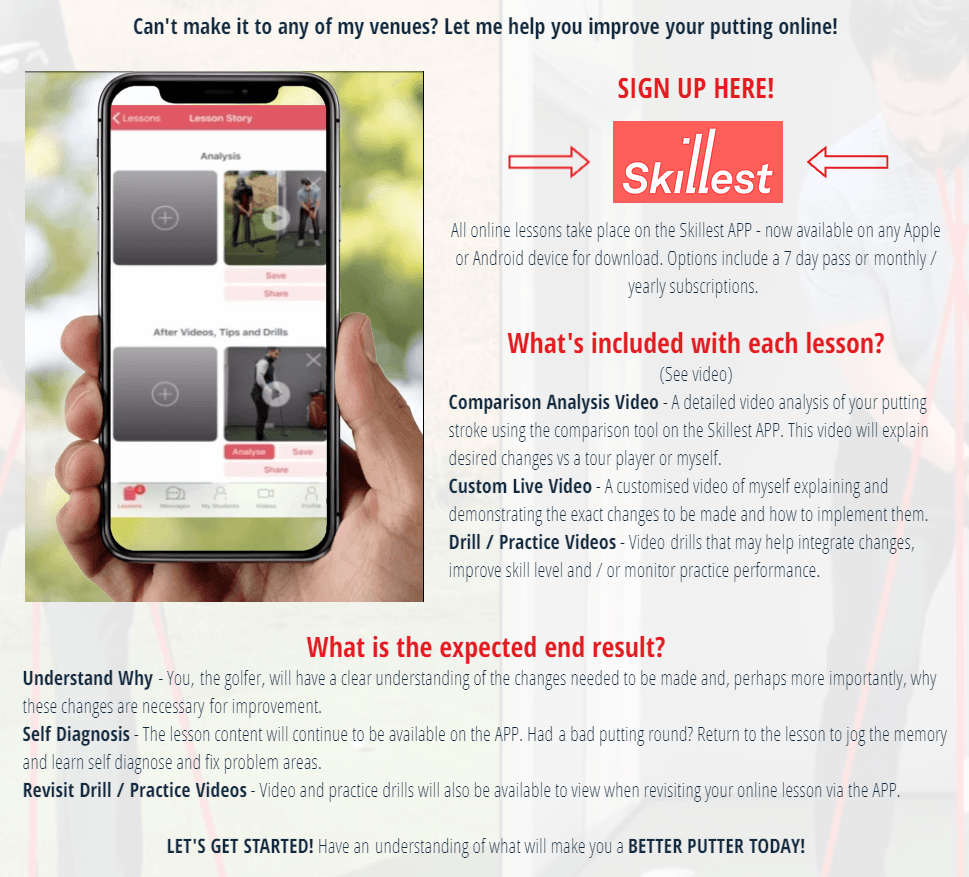 When you are promoting Skillest, it's important to link users through to your coaches page on the website, instead of pushing people to download the app and search for you, which is more complex and may result in losing some through the journey.
Search (Google) is a key user journey for most consumers, it's important at each step from getting information right through to purchasing.
Keyword research is necessary to ensure you're targeting keywords that have good demand/volume. A simple example is whilst you may think of yourself or service as golf coaching, the majority of search is on golf lessons as that is what users are after.

Local search (Google My Business) has become really prominent in results, if you have a studio, work at golf club or driving range, you should have a listing, they're free to create.
Apply to get a free website audit
At Skillest, we want to work together with our coaches to win together. If you're interested in getting some help with your website to improve your visibility on Google, simply reach out via this form. Our digital marketing specialist will work with you to improve your visibility on Google Search and help you promote your Skillest profile more effectively for free!