Welcome to the very first edition of Thank Golf It's Friday or TGIF for short. This weekly blog will be published (you guessed it) every Friday. Well, unless you live somewhere in Australia, then you can enjoy reading this at say, 4:20am on Saturday. This will be far different from the other blogs here on Skillest. Think of this blog as the written version of getting beers after a long week of crap at work. Or better yet, leaving the office early to play a round with the boys. Or with the ladies, we don't discriminate around here. Anywho, enjoy..
If you got through the intro, let me be the first to say congratulations. You've made a tremendous choice in reading the debut edition of Thank Golf It's Friday. Let's get through some intros.
If you were unable to read the author credit above, my name is Zach Gray. I'm the new social media manager for Skillest. If you see some great tips on TikTok or wherever, then you can thank the coaches on Skillest. If you hate a meme or tweet, feel free to blame me. I can handle it. Working in social media for over a decade, the darkness is my home. You merely adopted the dark. I was born in it, molded by it. I didn't see the light until I was already a man, by then it was nothing to me but blinding!
I love playing and watching golf, but I am not a good golfer. So I guess I'm kind of perfect for this role, right? If anyone should be the poster child for Skillest, it should be the undersized, overweight schmuck who sits on Twitter all day.
Apologies in advance to all of you who use the metric system, as I'm from Boston, Massachusetts, USA. Yes, I like the sports teams here. No, I don't have a Boston accent. Yes, clam chowder is good. Yes, my grandfather was Irish, but I don't tell people that I'm Irish like every other 20-something-year-old white guy from the area.
You'll learn more about me each week I suppose, but we're not here to just talk about me. Like I mentioned above, this is meant to be for your reading pleasure. So take a little longer on your 10am bathroom visit to read this, or extend your lunch a bit for (hopefully) a laugh, or minimize the spreadsheet that was due last week to chuckle at your desk. I'm not saying I'm hilarious, but I'm not saying I'm bland either.
Lefty joins Monday Night Football to analyze Eli Manning's swing.
If you're someone who enjoys both the NFL & PGA Tour, then this past week's edition of Monday Night Football was a treat for you. While the main broadcast is on ESPN, ESPN2 features brothers Peyton and Eli Manning as they interview guests during the game. The retired quarterbacks have a variety of guests from both the NFL and sports world. Phil Mickelson joined for the Rams vs 49ers game and broke down Eli's swing.
I'm all for getting Phil to break down celebrity or athlete swings. Maybe we can get him on the app after he calls it quits on the tour? Who knows, but one thing we can tell you is none of the Skillest coaches will say you have a "cute little swing." If that was me on the broadcast and Phil Mickelson said that on national television, I would immediately quit the game of golf forever reach out to my Skillest coach and fix everything to ensure my swing wasn't cute or little.
What is your dream foursome?
Wednesday we put out a tweet asking folks what their dream foursome would be. It can include anyone, dead or alive, to play a round of golf.
Now I may or may not have joked around on my personal social handles and said Michael Jordan, Tiger Woods, and OJ Simpson. I mean look, it's a few guys who golf a lot and one with a questionable past. But realistically, do I really want to golf with those guys? No. Like I said, I suck at golf. The last thing I need is them three shit talking me and MJ putting up $10K bets on my crappy performance. So with that, here are my real choices…
John Daly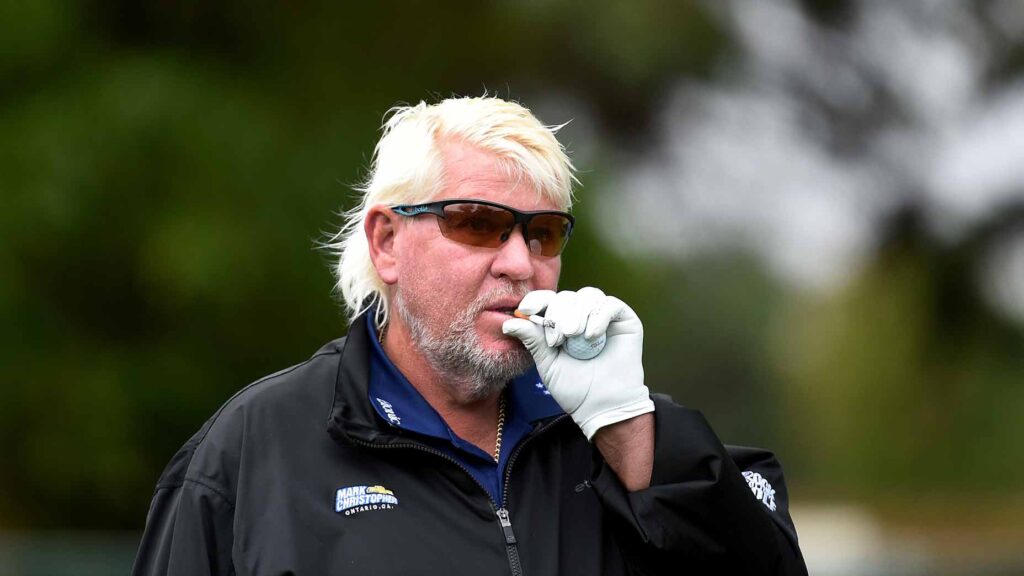 Yes, he's a pro golfer who would make me look stupid. But I need to hear this guy tell all the stories from his career. Just an absolute legend looking like a goddamn snack.
Kim Jong-il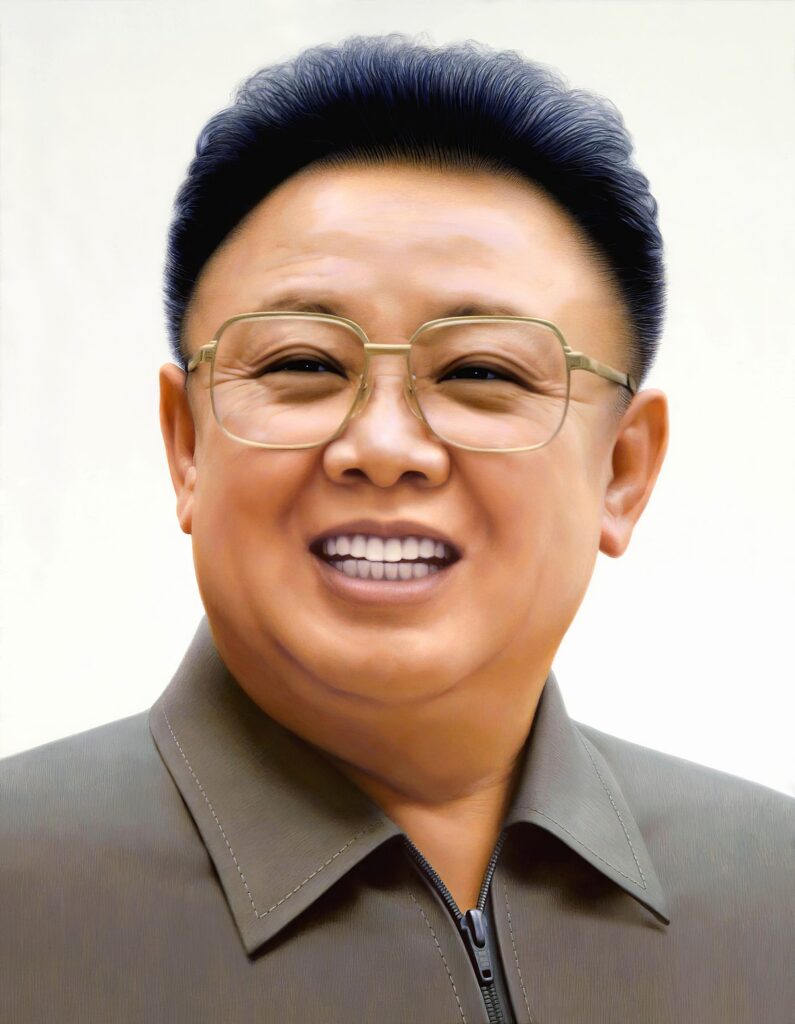 Controversial pick? Perhaps, but allow me to explain.
You see, the former Supreme Leader "holds" the record of 38-under-par at Pyongyang Golf Course. This is of course because of a scoring error, as Josh Sens details on Golf.com. So I'd like to see what exactly he would shoot. My guess would be 147.
Seth Rogan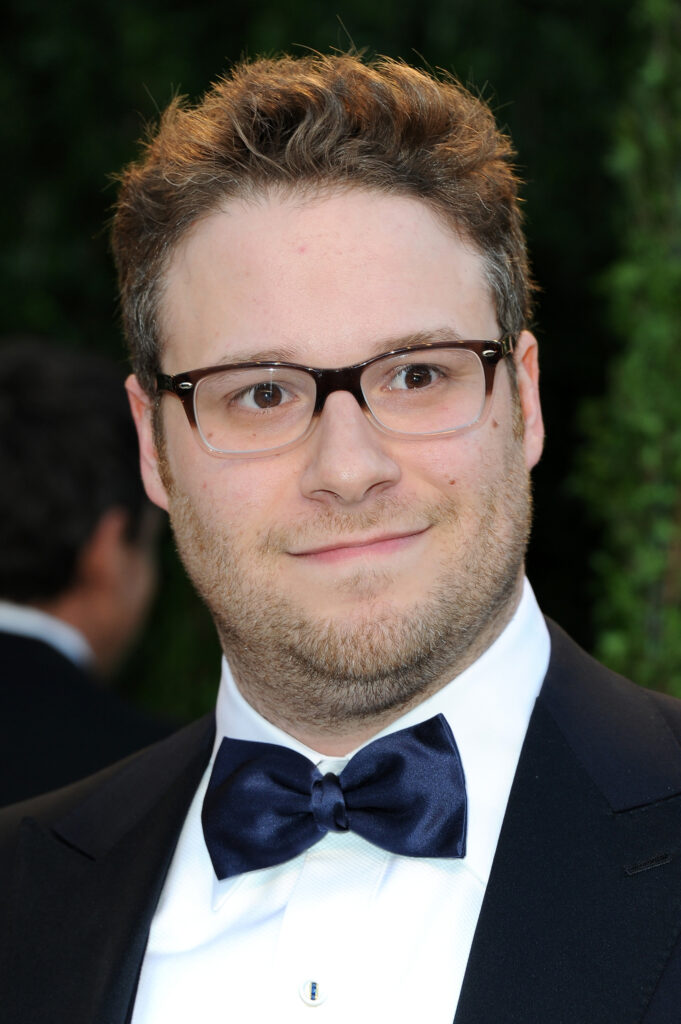 The comedian owns a golf cart, but I don't think he golfs. So at least I'd be better than someone in this foursome. It would be fitting to have the guy who made The Dictator play a round of golf with the late Supreme Leader. Every group needs the funny guy and smoker, and Rogan would fill both roles. Plus, I got a feeling him and Daly would be hilarious in a cart together, which unfortunately leaves me with old man Kim in my cart. Now I'm regretting this…
Honorable Mention
Jesus Christ – Water hazards would be nothing to him. He'd just have to get some floating balls.
Justin Timberlake – I just like him and his music. Seems like a cool guy to hang on the course for an afternoon.
Tom Brady – My Boston is showing with this pick.