Ho ho ho, readers! Hopefully you have today off. If not, you should quit your job. But if you can't right away, then read this and continue wasting time at your desk until you can finally tell your boss to go screw.
If you're late to the TGIF party, this is the weekly blog that's all about ending the week on a high note. I'm not a golf coach, nor am I any good at golf. I just love the game and I enjoy writing, so I got that going for me. Anywho, enough about me. It's Christmas time, so let's get festive.
If you somehow haven't seen yet, we've got a pretty sweet deal going on. You can gift a Skillest lesson for a loved one (and if you're a narcissist, that works too) AND get 20% off. Not too shabby. Just enter promo code GIFT at checkout. That simple. If you need to be reminded, here's a graphic I made and posted everywhere on social media: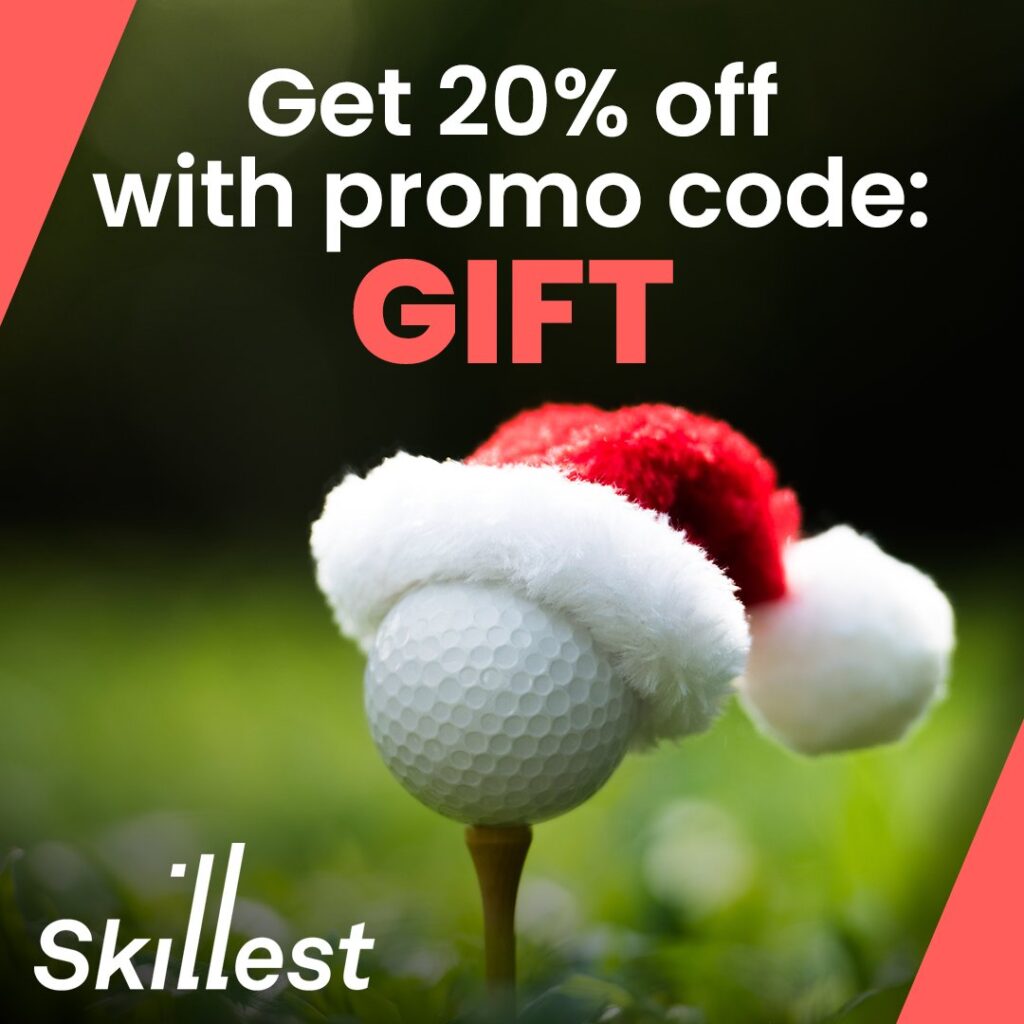 While a Skillest lesson might just be the greatest gift of all, there's plenty of bad gifts that'll be given this Christmas to golfers. Sometimes it's because the gifter doesn't golf, and others is because the giftee is a pain in the ass. Either way, here's the definitive lift of bad gift ideas for golfers.
Coffee Mug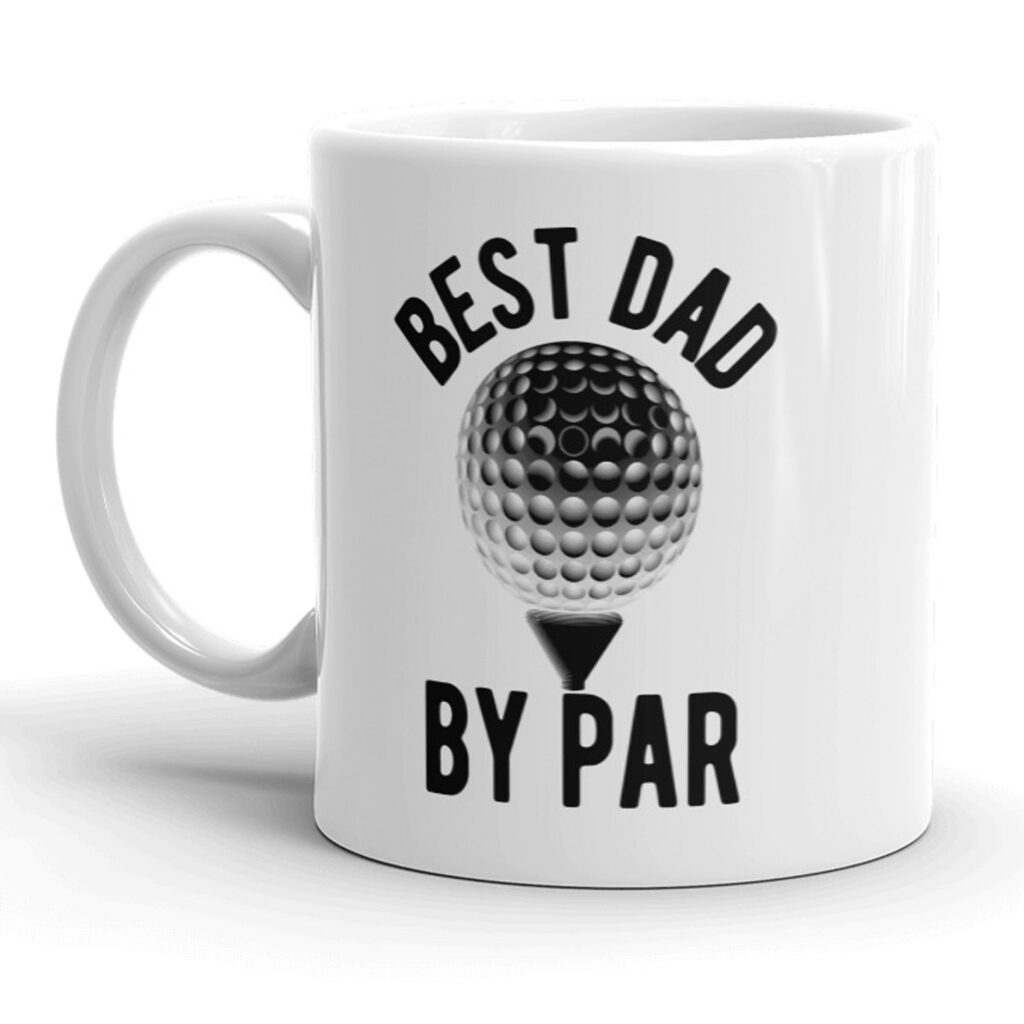 As someone who's purchased a home in the past year (not to brag), I've come to realize how terrible of a gift coffee mugs are to give. If you don't have enough or if you're just moving into a new home with a lack of cups, mugs, dishes, and more, then it makes sense. But after a while, your cabinet starts to overfill with coffee mugs and yet you end up using the same two or three. If you use more, it's because you've gotten lazy and haven't done your dishes all week. As for the mug itself, they always have the corniest designs for golf lovers. Never a simple design or just a picture of a ball. It has to have some cheesy saying or reference to being a dad. Golf themed coffee mugs are best suited for individuals who don't have a personality.
Desktop Golf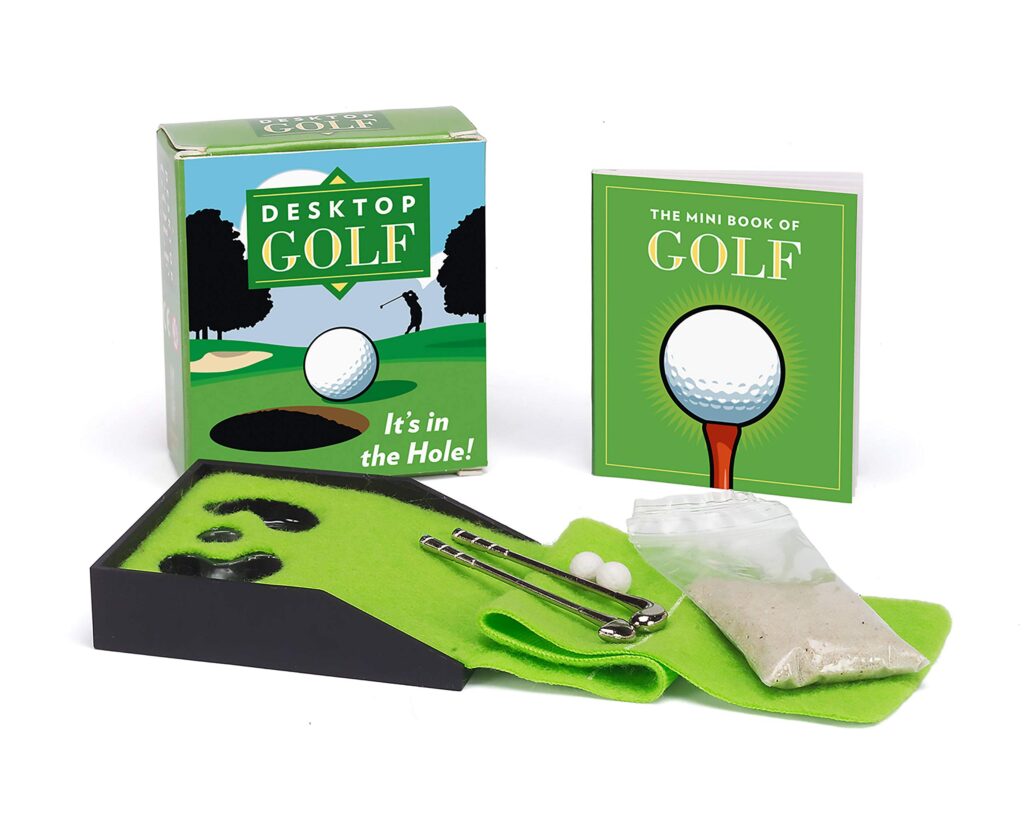 It's already hard enough putting a real life golf ball into a hole, so why the hell would I want a smaller ball with a smaller putter and a smaller hole? Desktop golfing games serve zero purpose. I can't actually practice my putting because I use more than two fingers on a real green. Plus, my desk is overcrowded as it is, so why would I put this crap on it? And if kids come over, you know they'll be screwing with this and eventually lose the balls.
Little Golfer Guy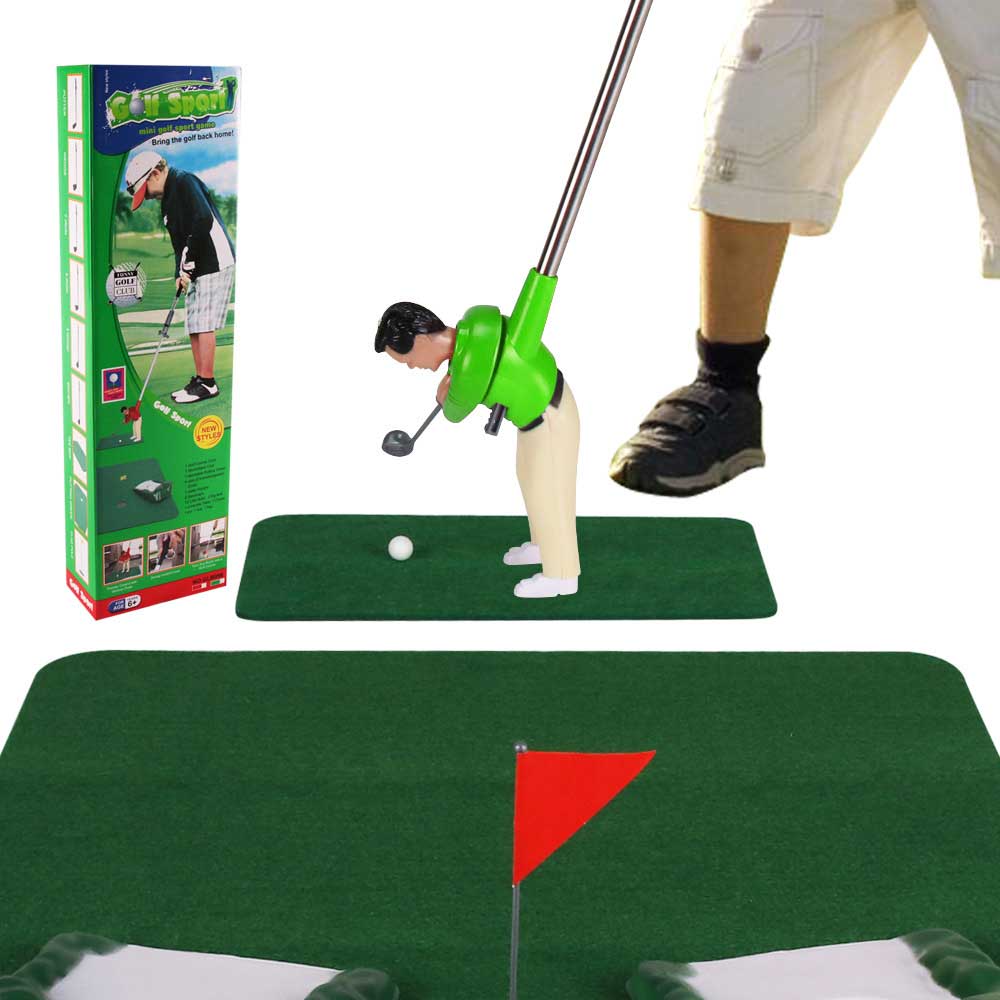 Meant to be a kids toy, but somehow adult men get these. Basically a bigger version of desktop golf, just a bigger pain in the ass.
Floating Golf Green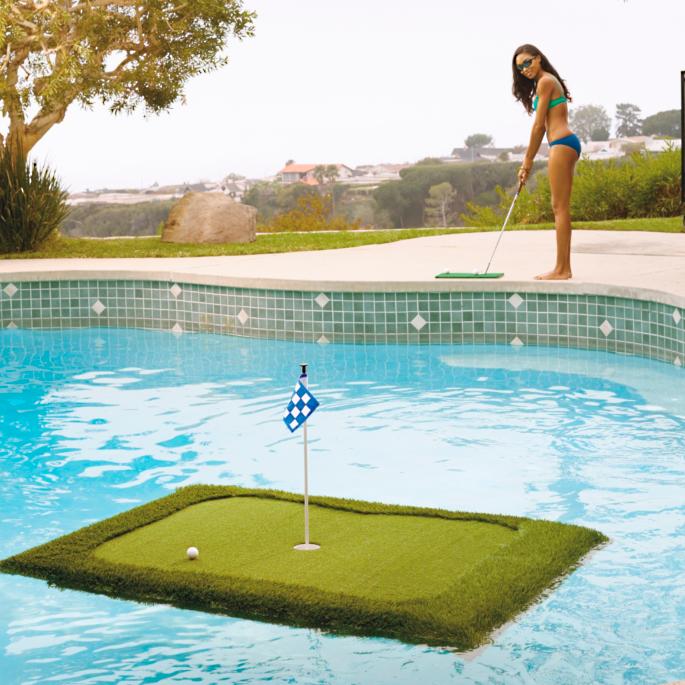 First and foremost, I don't have a pool. Secondly, the balls need to float, so they don't exactly feel like real balls. Third, you have to inconveniently scoop out the balls or jump in the pool. And finally but most importantly, why the hell would I want to relive hitting in a water hazard? I'll work on my short game on land, thank you very much. Plus, I'm pretty sure this isn't anchored, so that green is for sure moving all over the place. It's one of those gifts that looks cool, but doesn't make any sense. Oh, and it's priced at $500.
Golf Ball Finder Glasses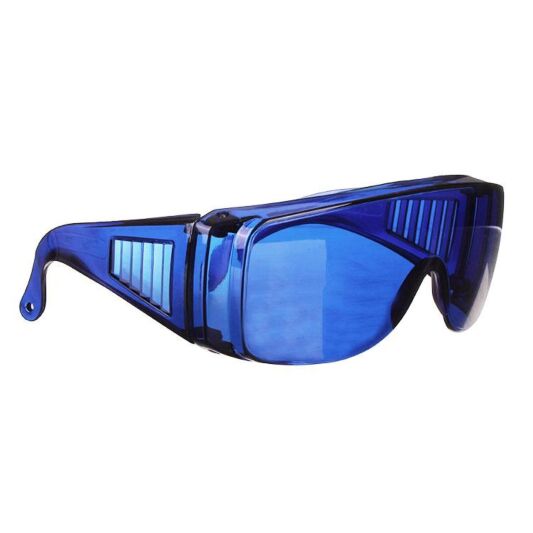 Here's a better idea: don't lose your ball.
Sports Team Golf Polo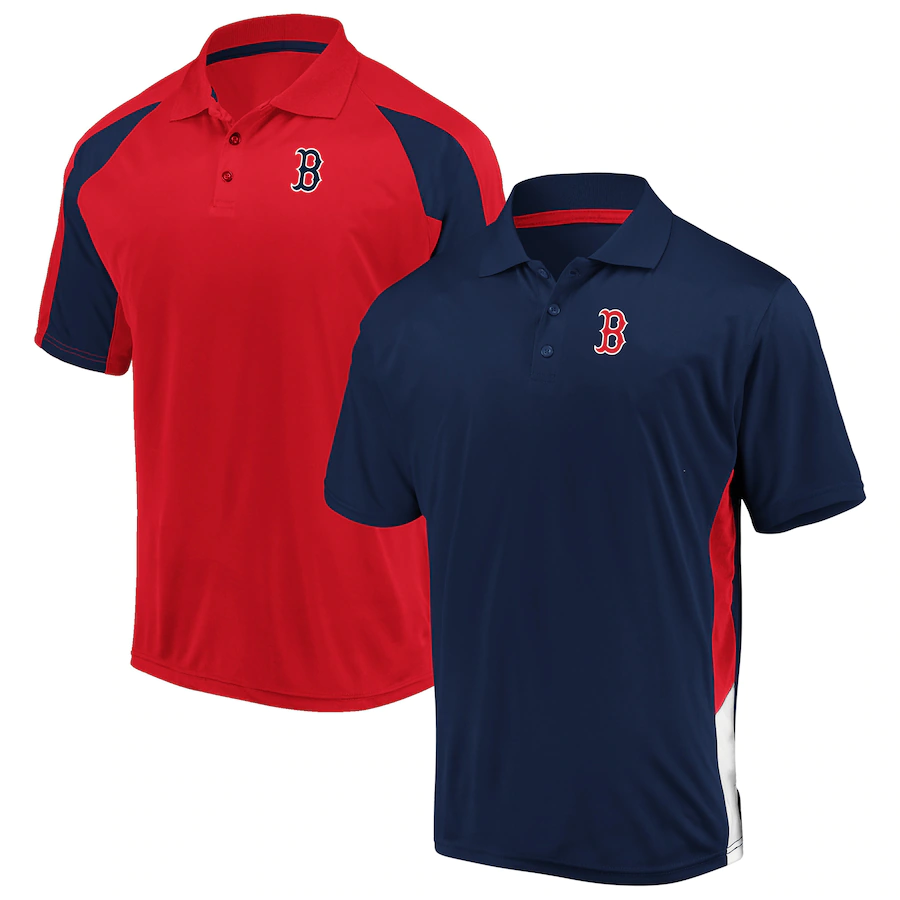 If I get gifted this, it's not the end of the world, but there's no chance in hell I'm wearing this anywhere other than on the course. I wouldn't wear this to a Red Sox game, as I'd look like a nerd or wannabe security guard. Some golf polos you can get away with wearing to dinner during the summer. But if you wear the sports team golf shirt out to dinner, you might as well have a sign on your back that says "I'm a father of four in the middle of a mid-life crisis."
Play Nine Card Game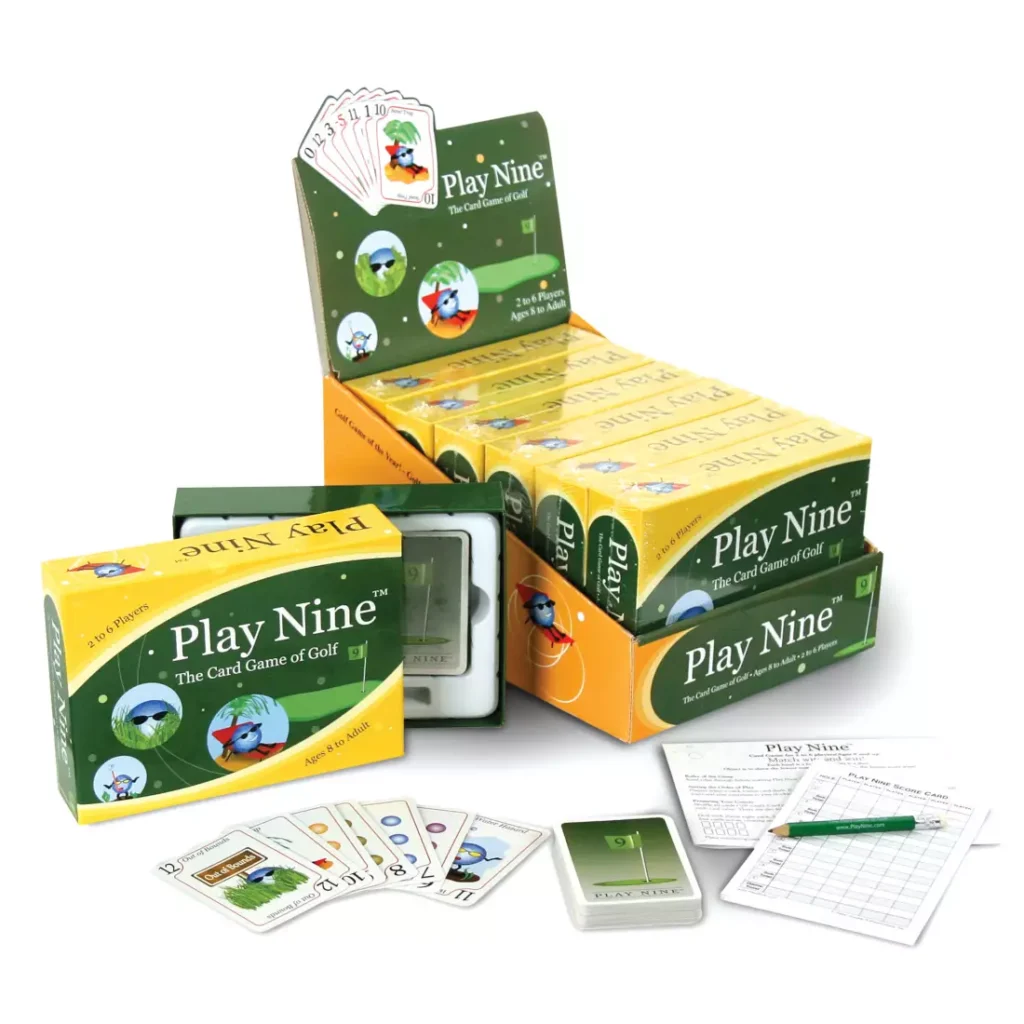 You know what they play in the clubhouse? Real card games, not this. And if I'm home playing a card game, it's with a standard 52-card deck. Let's not reinvent the wheel. Oh, and I'd also include a 52-card deck that has silly golf illustrations on the suit side that make it impossible to read what the hell the card is.
DON'T BE THAT PERSON WHO GIVES A TERRIBLE GIFT. GIVE THE GIFT OF GOLF AND GIVE A SKILLEST LESSON. USE PROMO CODE "GIFT" AT CHECKOUT TO SAVE 20%/