Well friends, the minds here at Skillest read the first edition of TGIF and decided that it was a fine addition to the blog and brand overall. So I guess I won't be fired (yet). Alas, we continue this weekly blog in hopes of making readers' days better. Although I can assure you getting lessons on the app is a much better use of your time. But hey, it's your life. Do whatever you want.
FIRST THING'S FIRST
I'm a company man, and as a company man I'd be damned not to mention the Black Friday Special we have going on. Get 20% off packages or your first month using promo code BLACKFRIDAY at checkout. For reasons I'm too stupid to understand, you can only do this on the site and not in the app. So dust off Internet Explorer and take advantage of this great deal.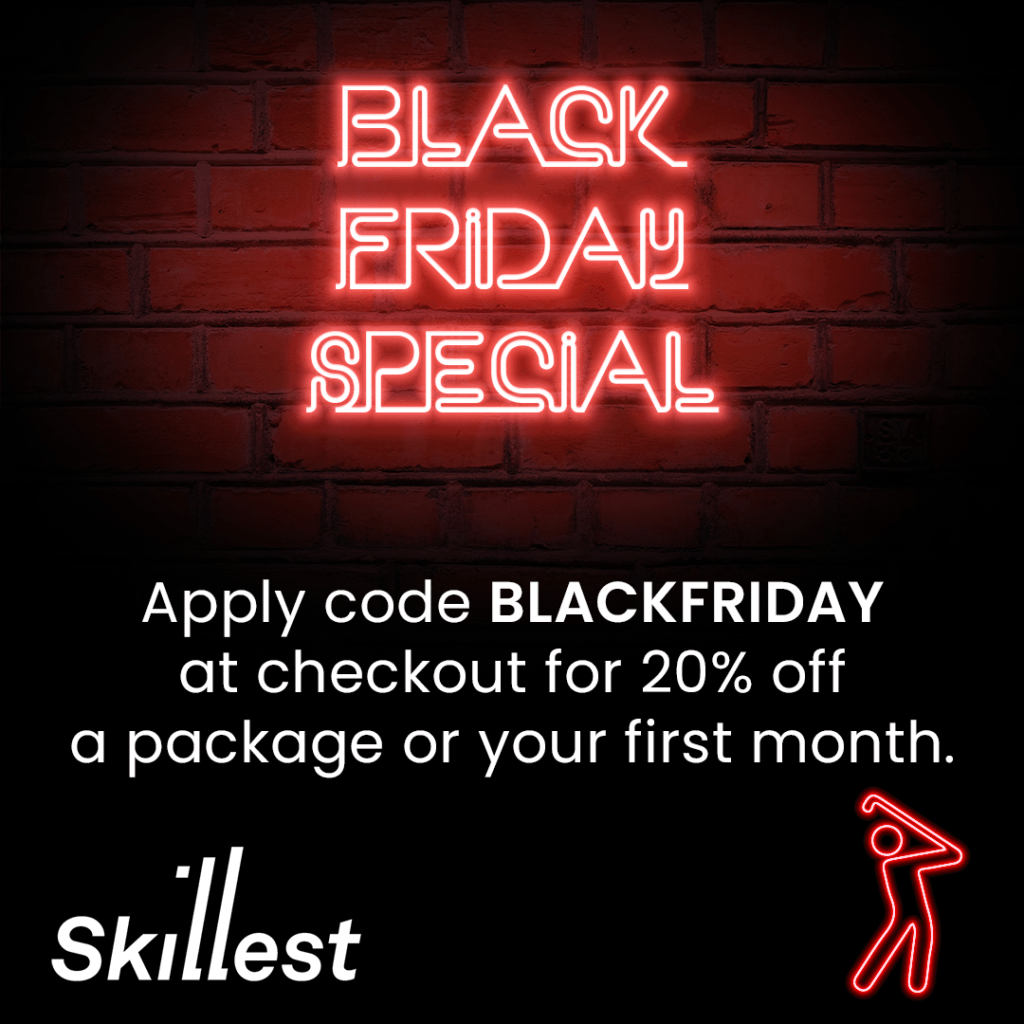 ICYMI: RORY GOT MAD
Rory McIlroy is one of the world's best. I mean, there's a reason why he was on the cover of the EA Sports PGA Tour video game and not me. Mainly because I'm not a professional golfer, but that's besides the point.
But even the world's best have bad days. Rory's bad day came at the DP World Tour Championship out in Dubai. After shooting well the first three days, Rory shot a 74 Round 4, dropping him to finish 6th. Then came the post-round photo:
Throwing balls, breaking clubs, and maybe punching Bob Barker in the face? All things we've seen on the tour. But ripping your shirt like Hulk Hogan? That's a new one.
Look, I don't blame Rory one bit. I find it incredible that these guys can play four straight days every single week all year round and keep any sort of composure. Because I know if that were me, I'd be arrested for damaging something. Which brings me to my brilliant idea: rage rooms, but on a golf course.
If you haven't heard of these, rage rooms are spaces where people pay money to wear protective equipment and swing a sledgehammer to smash random items for a designated amount of time. Picture the physical embodiment of Limp Bizkit's hit song "Break Stuff," minus the backwards fitted hats and terrible facial hair.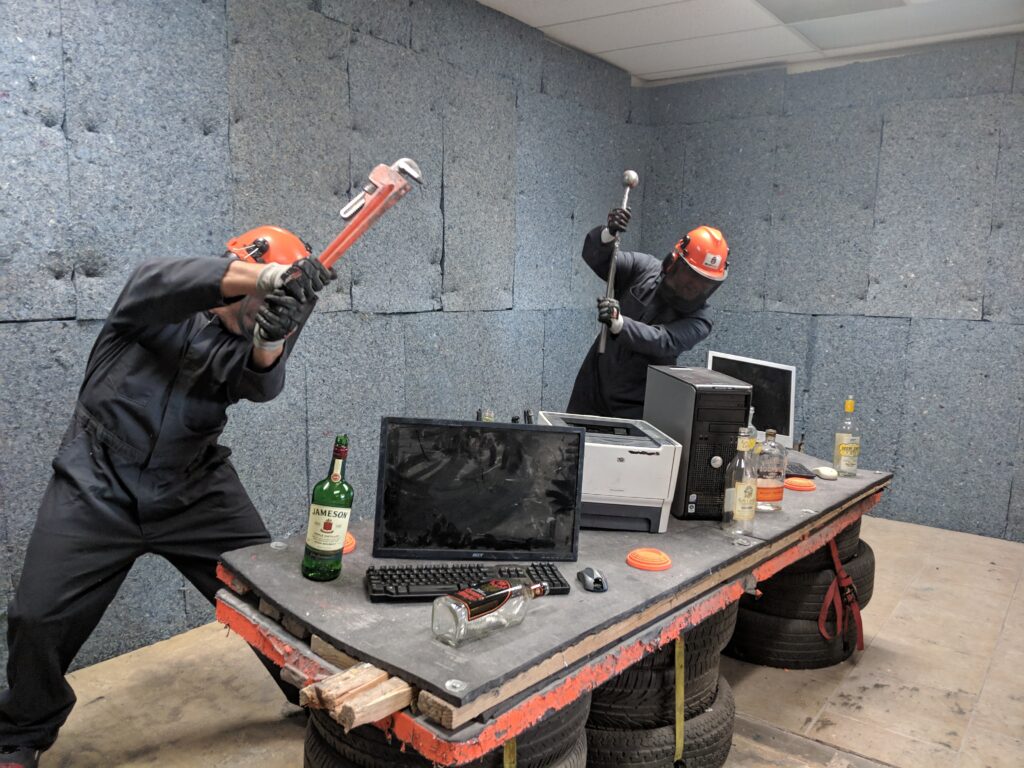 Ideally, you'd have one of these rooms set up next to each green & tee box. Logistically speaking however, it might not work out. At the very least, have one adjacent to the clubhouse. There's no reason Augusta National can't get this installed before April. Plus they don't allow phones on the grounds, so it's not like you'll have any photos leaked like the one above. You know for a fact Rory would have won last weekend had he been able to destroy a television, furniture, or a printer at the turn.
In the meantime, the only thing Rory can do going forward is buy a new shirt, take a couple days off, and get on the Skillest app. Like I said, we got the Black Friday Special going on, so no better time than now for Rory to sign up.